LS16 Experience: Printed Materials
HCW provide the students attending Leadership Studio with the most important conference information at a glance?
I came up with a "bookmark" design that could easily be tucked into the notebooks we gave to the students. Because they had their notebooks on them all weekend to take notes, this was an easy way for them to bring at-a-glance info like the agenda, breakout session locations, and emergency numbers with them. This proved to be more convenient and effective than giving the information digitally, though I also created a conference app that provided expanded information.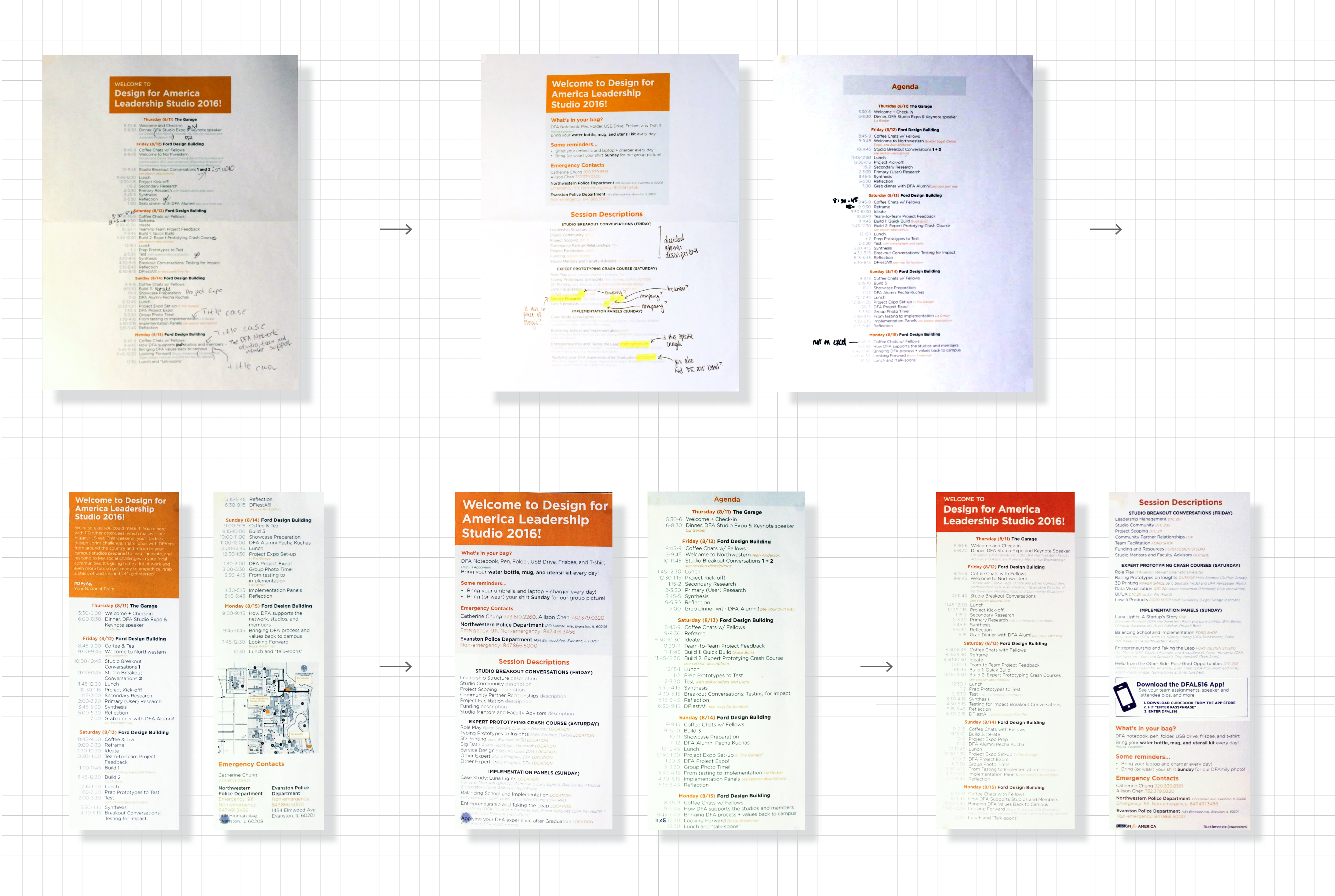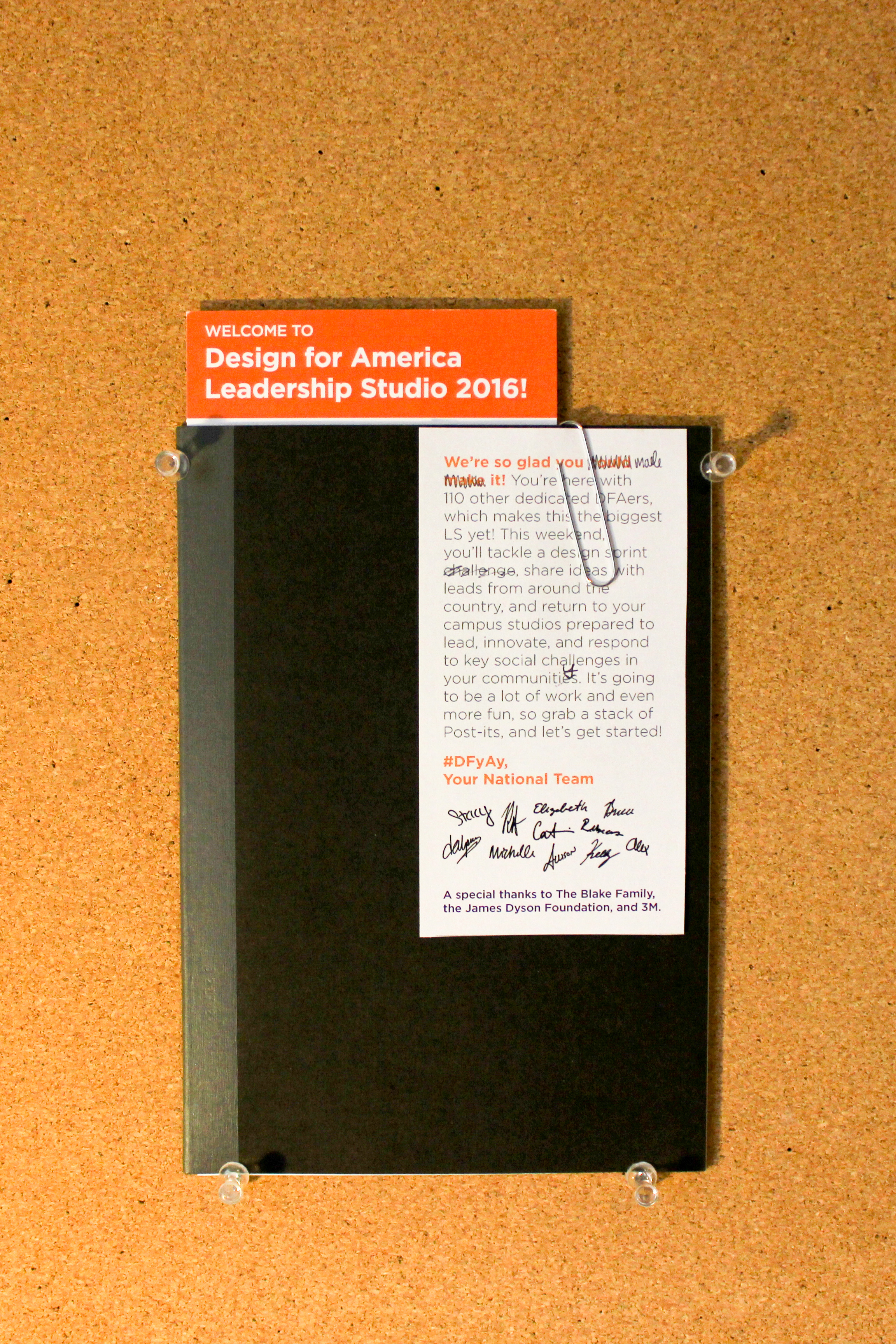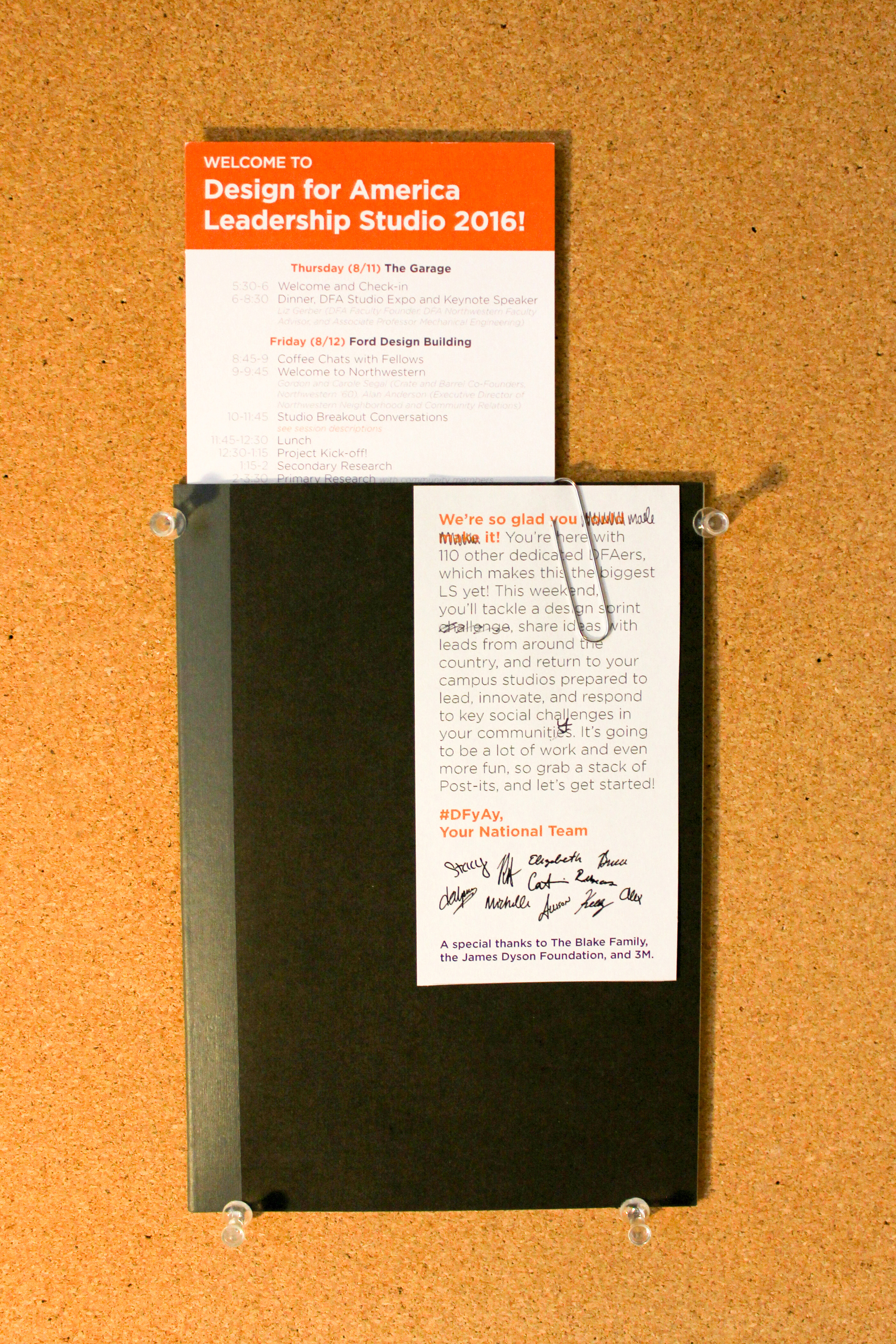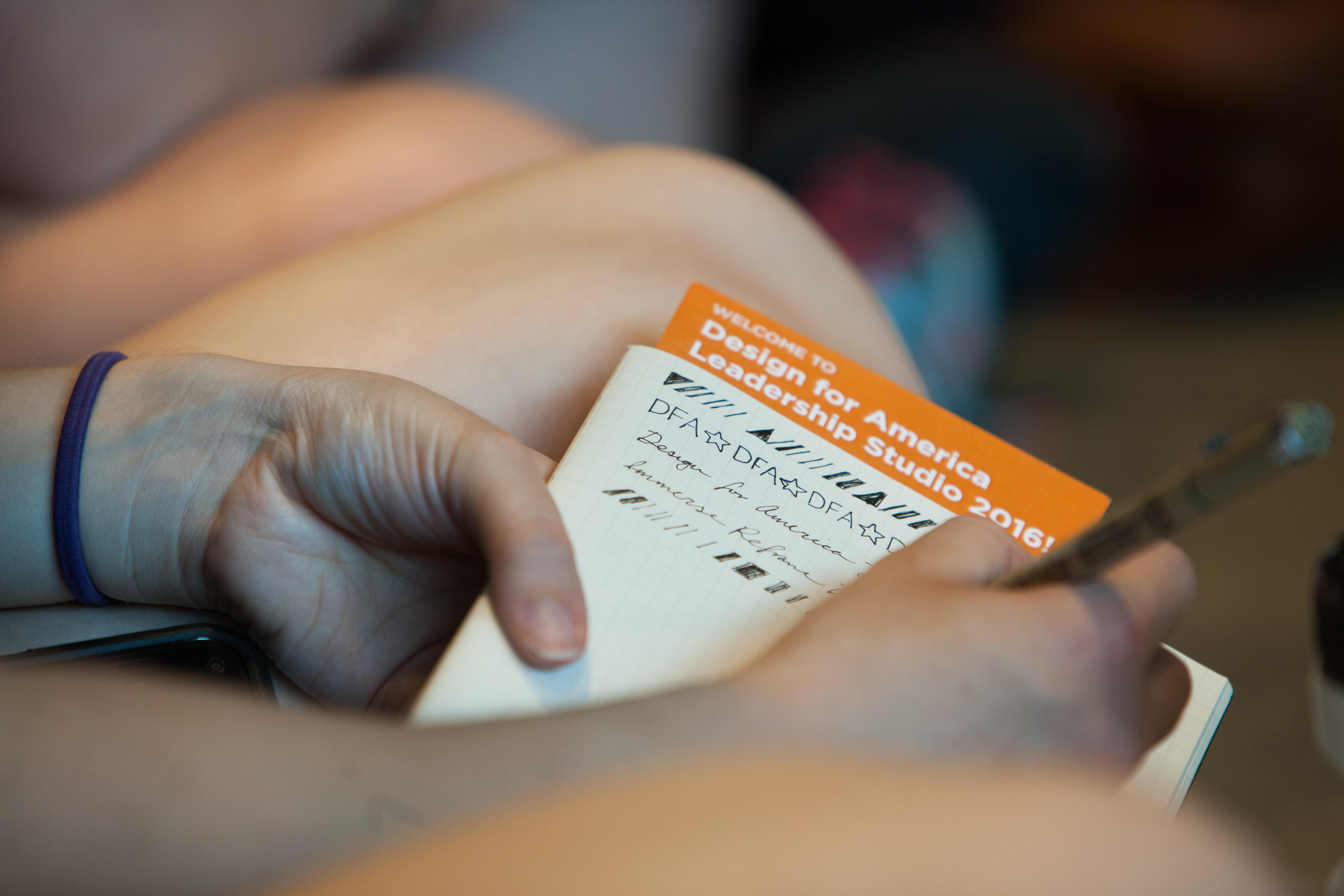 LS16 Experience: Swag
HCW create an conference experience through the materials we give attendees?
It was my job to design the welcome experience of both student and VIP attendees, which required me to think of creative items to give to two sets of users that were cohesive, professional, and energetic.